Affordable Digital Marketing Services for YOUR BUSINESS
Implement Strategies that Increase Clients and Leads!
Maximize Return On Investment (ROI) and attract more customers.
Our services will help your business grow.
Increase  your online presence, get new clients, get more calls, and get more bookings.
Apart from a good-looking website, it needs to have exceptional usability and be well-structured. Your website is the face of your organization or business; current and potential customers will visit your site before they even step foot in your location.
Do not let your competition take all your possible clients for not having an optimized listing with Google and Bing. Let us help you put your business in the top 3 local results in Google My Business and Bing Places for your local area and city.

It would be best if you had a fast and reliable Hosting, and not have to pay a lot for a Domain. Let us help you save time and give you great hosting for your website and a domain provider — only the best for your business needs, success, and goals.

Social media
With all the Social media platforms out there, is hard to know which one will work better for your goals. For instance, a Facebook page will give your business, services, website, and brand more presence in general. But, do not stop at Facebook.
Logo Design Service
Brand your business with a professional logo in everything print or digital your business is a part of. Customers should recognize your business and exceptional services or products by your logo. Is all about design, colors, shapes, and branding.
Search Engine Optimization (SEO)
A website needs more than just a good look and functionality, SEO will add factors to your website in order to be found in the first page of a Google search. The less your website is found, the less business you get.
Clients that took action!
Your business should have a process to get leads and close.
Whether you have just started or been in business for years, there is always more you can do to optimize your business for today's audience.
But we are not just talking about a website, a Google My Business (GMB) listing, a Bing Places listing, online citations, a logo, a blog, and I can go on and on about it.
You have to realize that it takes more than just having the mentioned things already or working on it.
I am talking about the process of getting the lead and closing the deal to make them a client; it should be as easy as receiving a call, scheduling a visit, giving a quote, or performing the service.
Online Booking
The process should have an online booking that people could access through your website and Google My Business, Facebook, other links, email, text message, and much more to automate it.
Two booking solutions that we recommend are Calendly or even better WPAmelia, which will live locally on your WordPress website.
By automating the booking process of getting the lead to schedule with your business, it will be easier to do a follow up with the client and guarantee timely and excellent service.
The basic Calendly plan is free, and a starting point, which can integrate into WordPress or use the HTML and links provided by Calendly for other platforms.
A booking solution is one way to automate leads and clients to book and schedule appointments online; you can look at it as a 24/7 attendant or receptionist for your business.
This implementation alone can save time, create a client database, make it easy to follow up, send notifications, and ensure your customers or clients trust your business. Then you can focus more on your business growth, services for your clients, and it is one more innovation for your business.
The option we recommend is the new WPAmelia, which is a plugin for WordPress and adds the capability to your website of online bookings. This plugin is a yearly plan, but it is much cheaper than Calendly paid plan and with more options.
It was relatively new, but many businesses are already using it, and that includes ATS Digital Marketing.
You could go to the WPAmelia website for more information and experience some live demos, or you could book a Free consultation and see how we have WPAmelia setup on our website.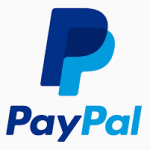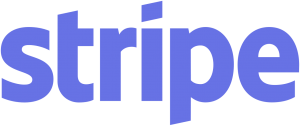 Online Payments
One other process that your business might need is accepting online payments, the same concept of saving time with online booking applies.
It will make it easier to collect payments before an appointment or to purchase a product; it also enables the customer or client to pay your business conveniently.
We will not mention a single payment service; there are lots of them available depending on your business needs.
If you would like to know about some recommendations according to your business, please schedule a free consult and find out ways to implement online payments to your business website.
Getting Online Leads and Customers
The above are some tools that will help your business automate some systems, but you may be asking, what about leads?
That is where having optimized listings throughout the internet is essential; the top business listing is Google My Business.
Adding your business to many other digital listing platforms available, you can reach and make your services available to many more people than you could imagine by a consistent NAPW (Name, Address, Phone, Website) in all of them.
The example below is one of our client's business performance in Google My Business (GMB) after we optimized their GMB listing, before the optimization, their business had no contact much other than word of mouth a few times a month if that.
Word of mouth can only go so far and to so few people, but if that word of mouth was replicated online and permanently on a listing as a review, many more people could see it repeatedly.
This business placed their digital marketing in ATS Digital Marketing hands almost 4 years ago; we worked to build an online presence, which is reaching 7.86K every 3 months and an average of 2.02K per month. Their investment is paying week by week.
Below is the screenshot of the quarter and monthly search results of our client; it shows how many times potential customers found them in Google Listing and Maps.

Compared to just word of mouth, our client has the possibility of turning 2.02 thousand leads a month from August to September into clients.
That is the result of just having an optimized Google My Business listing; the graph does not include the website search engine optimization on Google and Bing.
Summary
In summary, the results above show that  implementing processes and digital platforms will attract more leads to your business and services.
ATS (Act to Succeed) Digital Marketing is here to help you and offer you a FREE consult.
You have nothing to lose and much to gain from a consultation with us, and we look forward to speaking with you about your goals for you and your business.
Thank you for reading to the end, if you have reached this point, I want to offer you a FREE website audit and consultation.
Do not wait any longer, take action, and grow your business by getting more leads and customers.
Take action and do not wait any longer!
Get on your way to create success for your business, services, and organization.
Nam at congue diam. Etiam erat lectus, finibus eget commodo quis, tincidunt eget leo. Nullam quis vulputate orci, ac accumsan quam. Morbi fringilla congue libero, ac malesuada vulputate pharetra.